The game has now been live for about 18 hours in Steam, and the competition on Survival leaderboards is fierce. Here are the current top countries.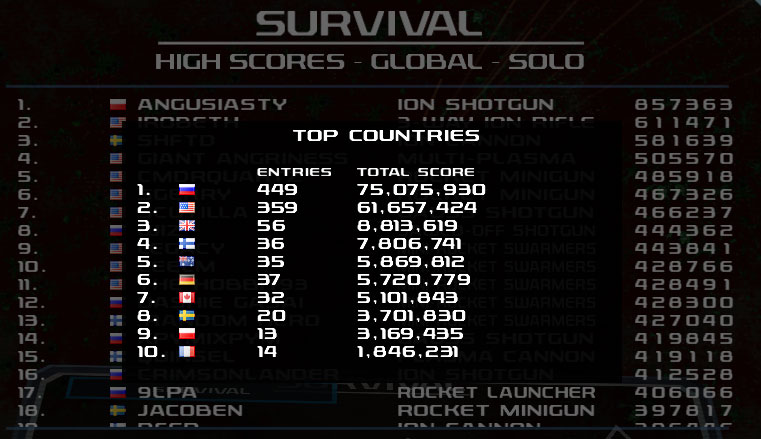 You do know all those flags, don't you?
The two clear leaders are our neighbor Russia and the good old USA. Glad to see Finland still holding spot #4 though. I bet we could beat that blimey UK. However, as you can see in the background, Angusiasty from Poland has the current top score with Irobeth from USA the second.
Will someone break the magical ONE MILLION score barrier tonight? Stay tuned...