Crimsonland just keeps on rolling to new platforms! The latest THREE happy platforms are Linux, Windows Phone, and Windows Store.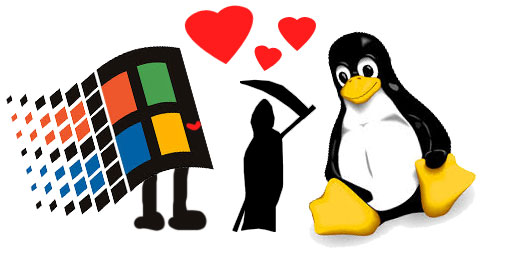 I felt like Windows should have feet. You agree?
The Linux Crimsonland has actually been available for a while now. You can get it without DRM (GOG) or with (useful) DRM (Steam). As this is our first official Linux release, we expected to have some problems with stuff, but we had surprisingly few issues. Then again, we're using Sam Latinga's excellent SDL for the Linux version. That stuff is pretty well tested already.
On Windows front, as you know, the Windows (win32) version has been out for months now (or over a decade depending on how you count). But that's old school Windows. We wanted to have the game available in the new and hip Windows Store and Windows Phone as well. And as this is what they call Universal App, buying it on phone gives you the Windows Store version and vice versa. There's a free trial available for both of the versions - very few reasons not to give it a try!
So to recap:
...
But wait there's more! And this is really exciting actually. We're working on TWO new super secret and awesome games with PC+consoles focus. All I can say at this point is that if you showed any interested in Crimsonland, these will (probably) blow your socks off! If you want to know more, you can conveniently sign up to our new super secret list and we'll let you know when we've got more to show you (hint: soon).
Stay tuned!